Bangladesh Open University's BBA Exam Routine has been published on the official website. This exam routine is for the BOU's BBA exam 191 terms ( 1st, 3rd, 5th, 7th  Level). Are a student of any of the courses then this article is for you. BOU publishes the circular on their site on 22/09/21 informing the exam routine.
So if you are a student of the course then prepare yourself for the exam. There is hardly any time before you for the exam. In this article, I will explain the whole article. So stay with us for the end.
BOU BBA Exam Routine 2021 Image
Bangladesh Open University BBA Exam Routine 2021 is available here. This circulate is for the BBA 191 term students. The exam will continue from 08/10/2021 (Friday) to 19/11/2021 (Friday). There are There will more than one exam a day in the morning and afternoon. For more information visit Bangladesh Open University.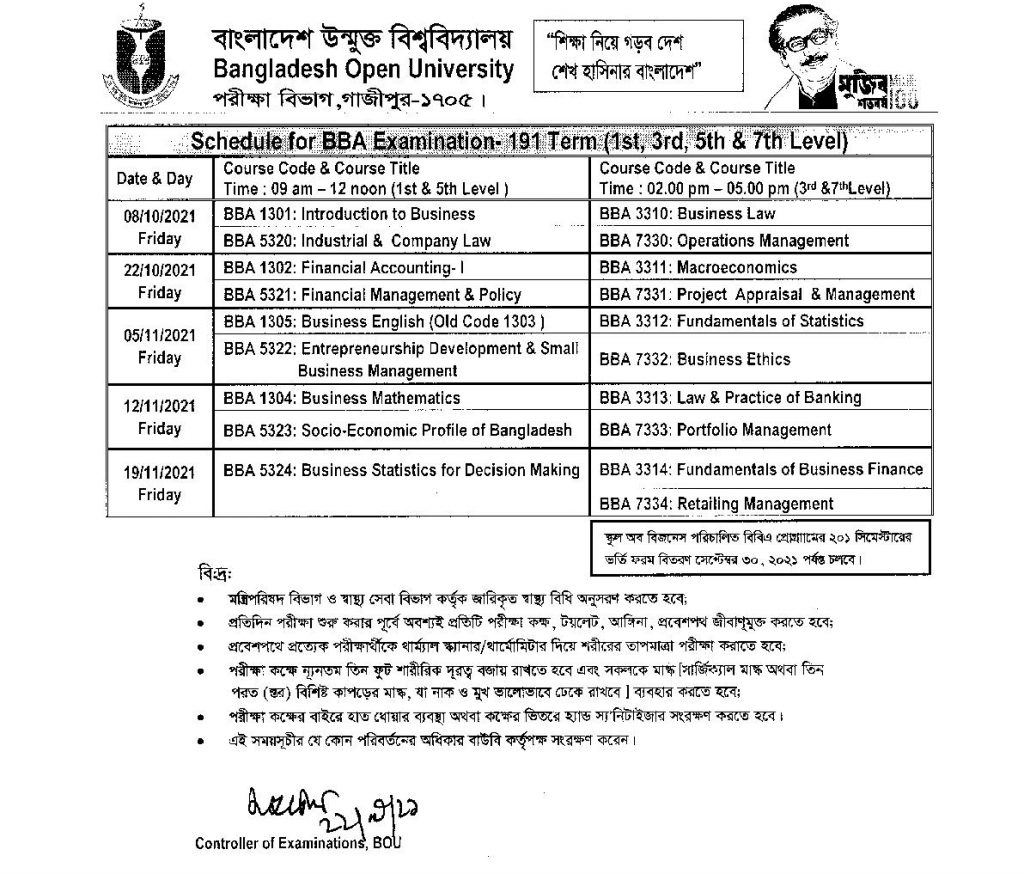 BOU BBA Exam Routine PDF
We have collected a PDF of the BBA Exam Routine at the Bangladesh Open University. If you need the PDF of the BOU's BBA exam routine, you can download it from BOU's official website bou.com.bd or you can download it from the link below.
Download BOU BBA Exam Routine 2021 PDF
Read Also: Bangladesh Open University HSC Routine
If you think, this article is helpful for you. Please share it on your social media accounts and you can also tell your friend about our website.