Maybe you are looking for the BOU PGDM/CIM exam routine 2022. In this article, I will share with you Post Graduate Diploma in Management PGDM/Computer-integrated manufacturing (CIM) exam routine. BOU has published the circular on 10/02/2022.
I hope you are one of the candidates for this program, and so you are here to get the PGDM/CIM exam routine. Just keep reading the article and get the PGDM/CIM exam routine. Here you will also get the pdf file. For more visit bou.ac.bd. 
PGDM/CIM Exam Routine 2022
The PGDM/CIM examination- 201 terms (1st & 3rd Level) is knocking at the door. The exam will start on 25 February 2022 and continue up to 25 March 2022. The exam of the 1st level will be held from 09:00 am to 12:00 noon, and the 3rd level exam will be from 02:00 PM to 05:00 PM.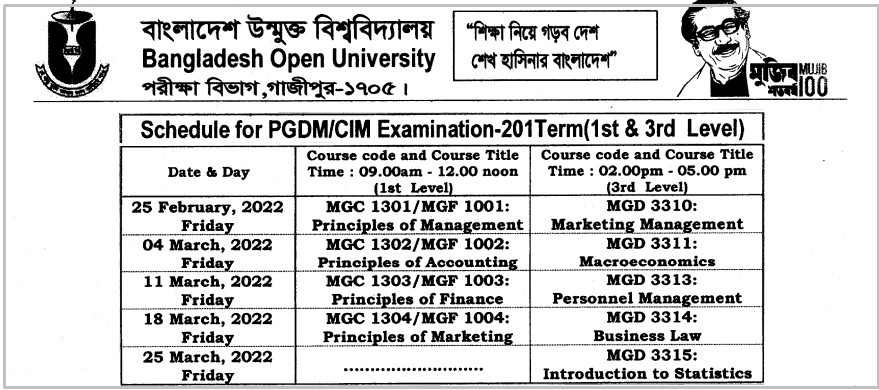 That's all for you. For any information on Bangladesh Open University, come to the site. Here all the BOU circulars are available.