Recently, BOU's PGDMU Admission Circular 2021 was published. The complete form of PGDMU is 'Post Graduate Diploma in Medical Ultrasound.' Are you searching for the Bangladesh Open University PGDMU admission circular of the 2021 session? Here I am going to discuss the admission circular of PGDMU for the 2021 session. Continue reading the article; I hope you will find all the information you want here.
Open University PGDMU Admission Circular 2022
Faculty of Science and Technology of the Bangladesh Open University offered Post Graduate Diploma in Medical Ultrasound. Student admission notice has been issued in the Program for the third year of the 2021 session. Check the PGDMU admission circular 2021 from the below Image.
BOU PGDMU Admission Detailed Time Plan
Admission Related Important Questions
Application Form Collection & Submission Date
15 March to 30 May 2021
Publication of merit list of selected candidates
02/06/2021
Interview selected candidates
04/06/2021
Publication of the list of final selected candidates
07/06/2021
Admission of Selected Candidate
08/06/2021
Admission From Waiting List
05/07/2021
Orientation & Class Start
09/07/2021
Application Fees
1000 Tk.
Application Process
Here I have described the BOU PGDMU online application process to clarify it. Here is an image published by the BOU authority by which you will be able to do all the activities properly and without any hassle. So focus on the image below and do everything directed in the circular.

BOU PGDMU Admission Circular 2021 Image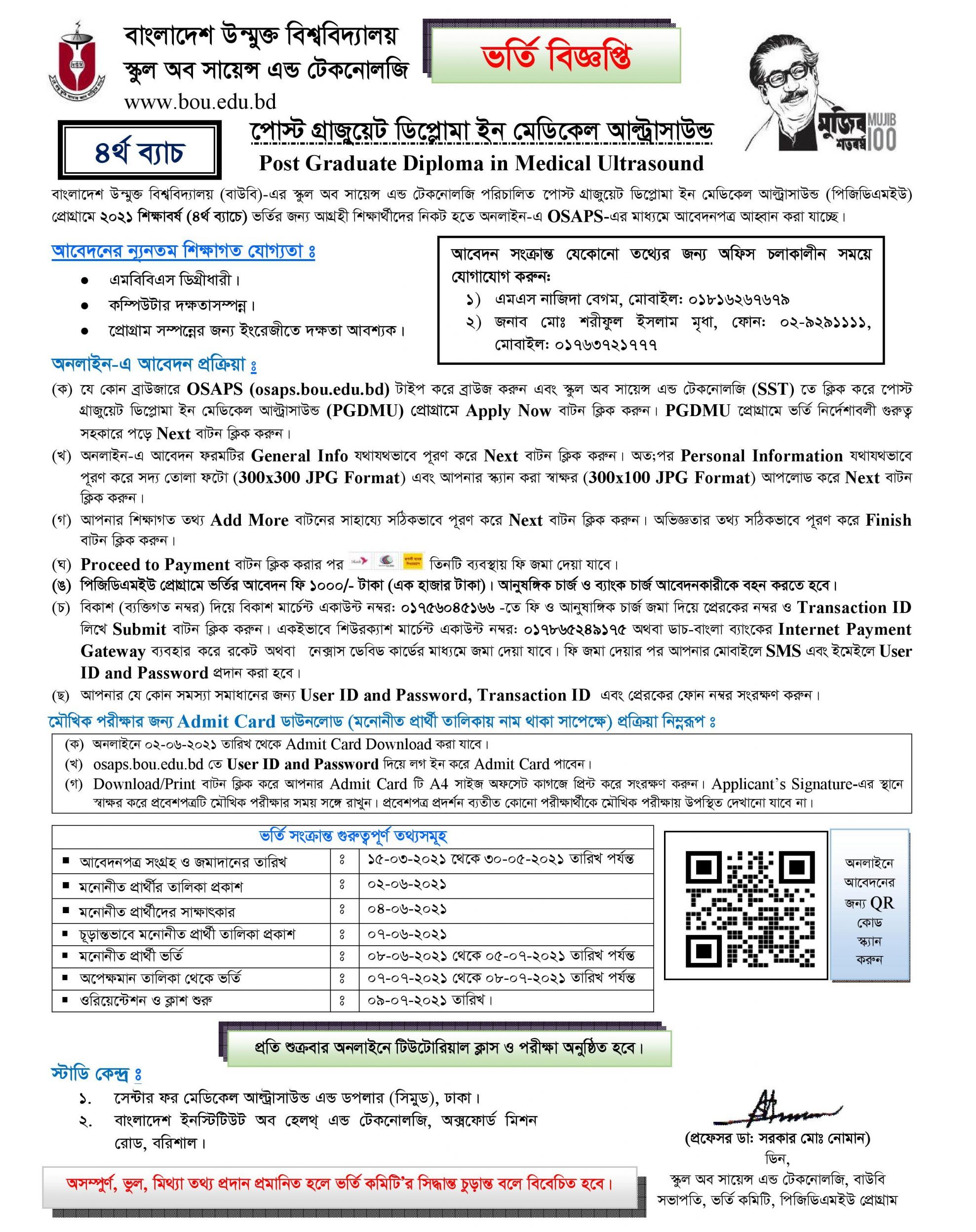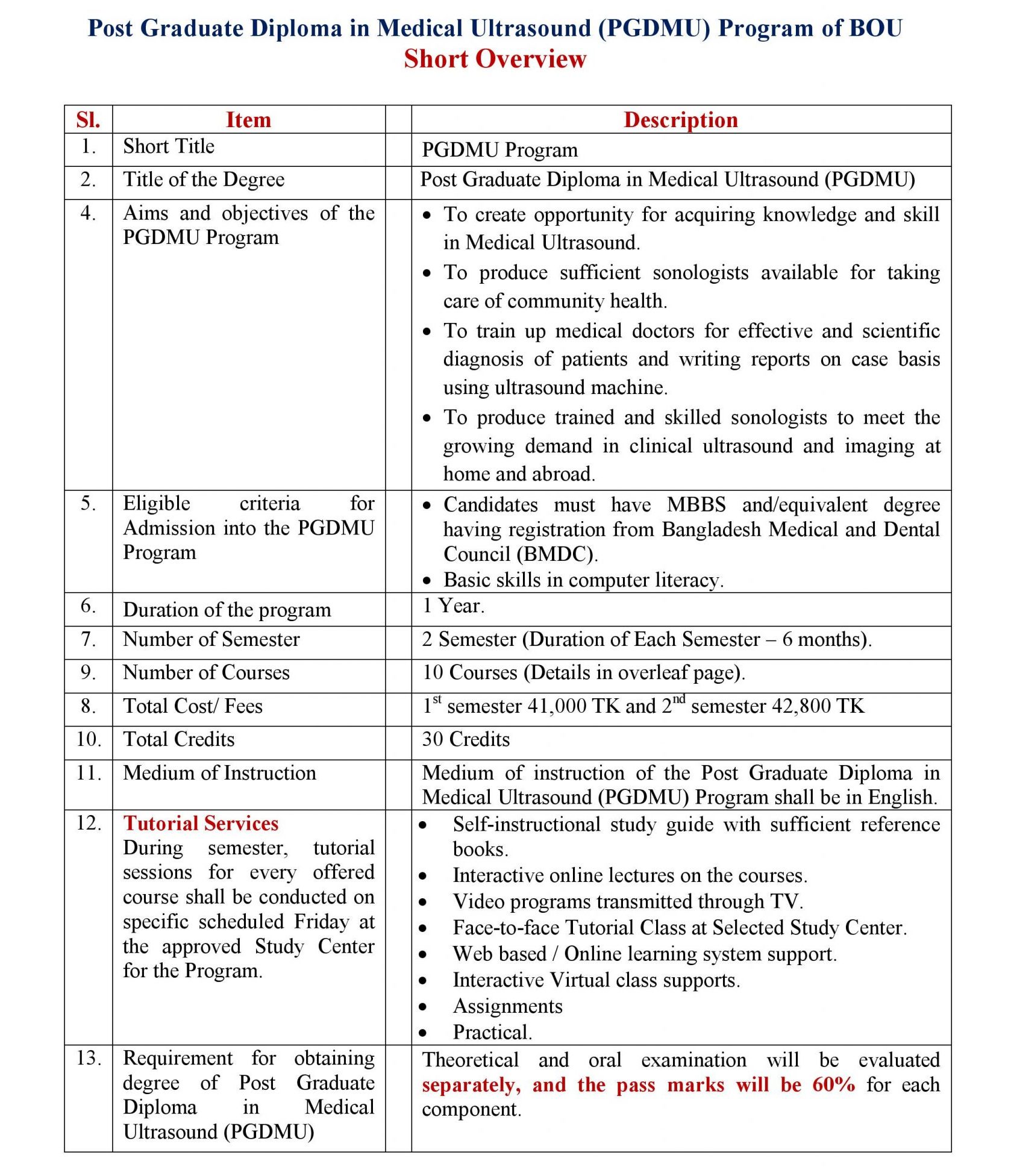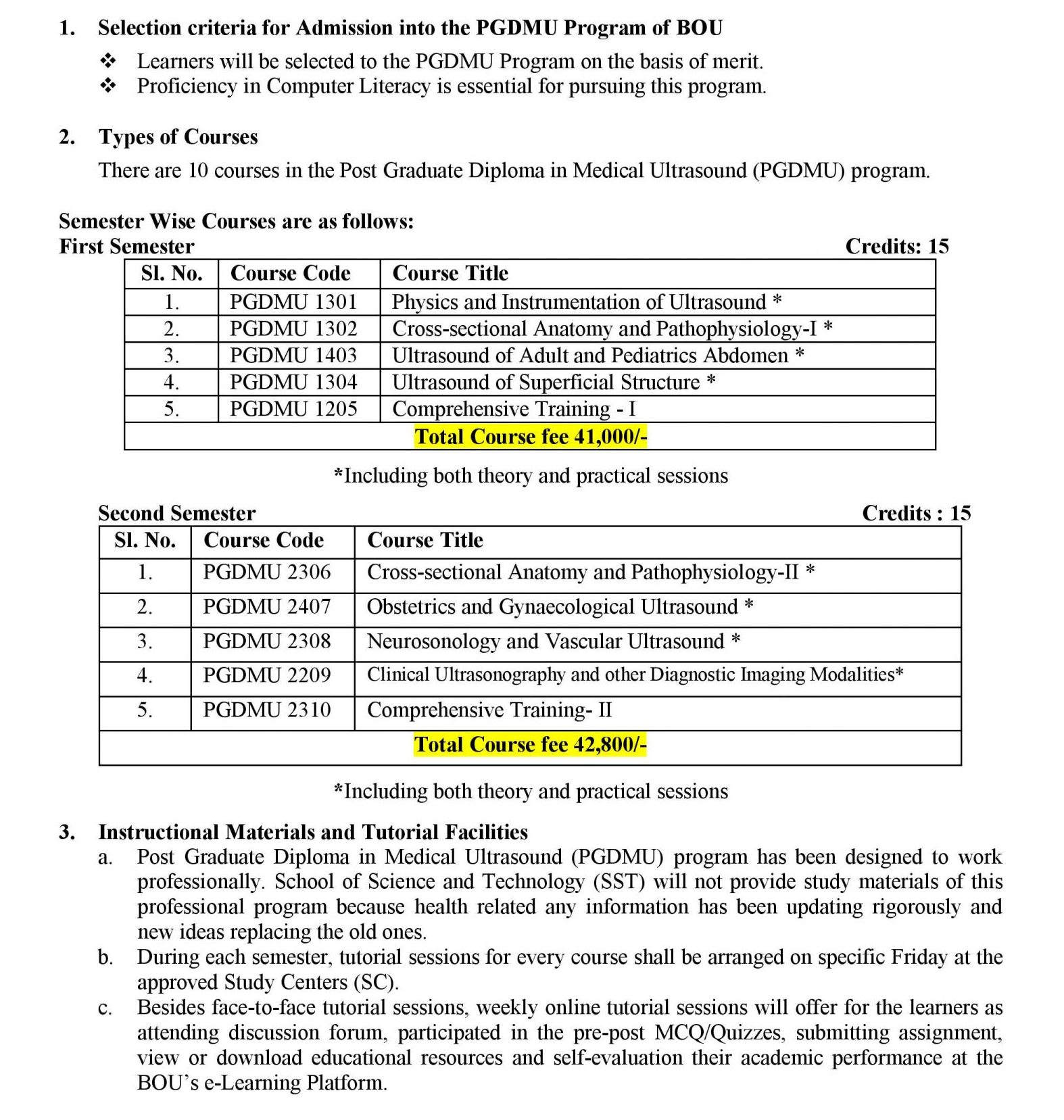 List of Selected Applicants For PGDMU Admission 2021
Finally, BOU has published the selected applicants who have taken seats for the PGDMU admission. If you want to get information that you have selected or not, enter the following link, and you will get the whole selected applicants list.
  Selected Applicants For PGDMU Admission 2021
Post Graduate Diploma & Medial Ultrasound (PGDMU) Admission Process 2022
This article is for you for those who have already been selected for Post Graduate Diploma & Medial Ultrasound (PGDMU) Admission program 2022. Here I will share detailed information about the admission date, fees, and other essential information you need for successful admission.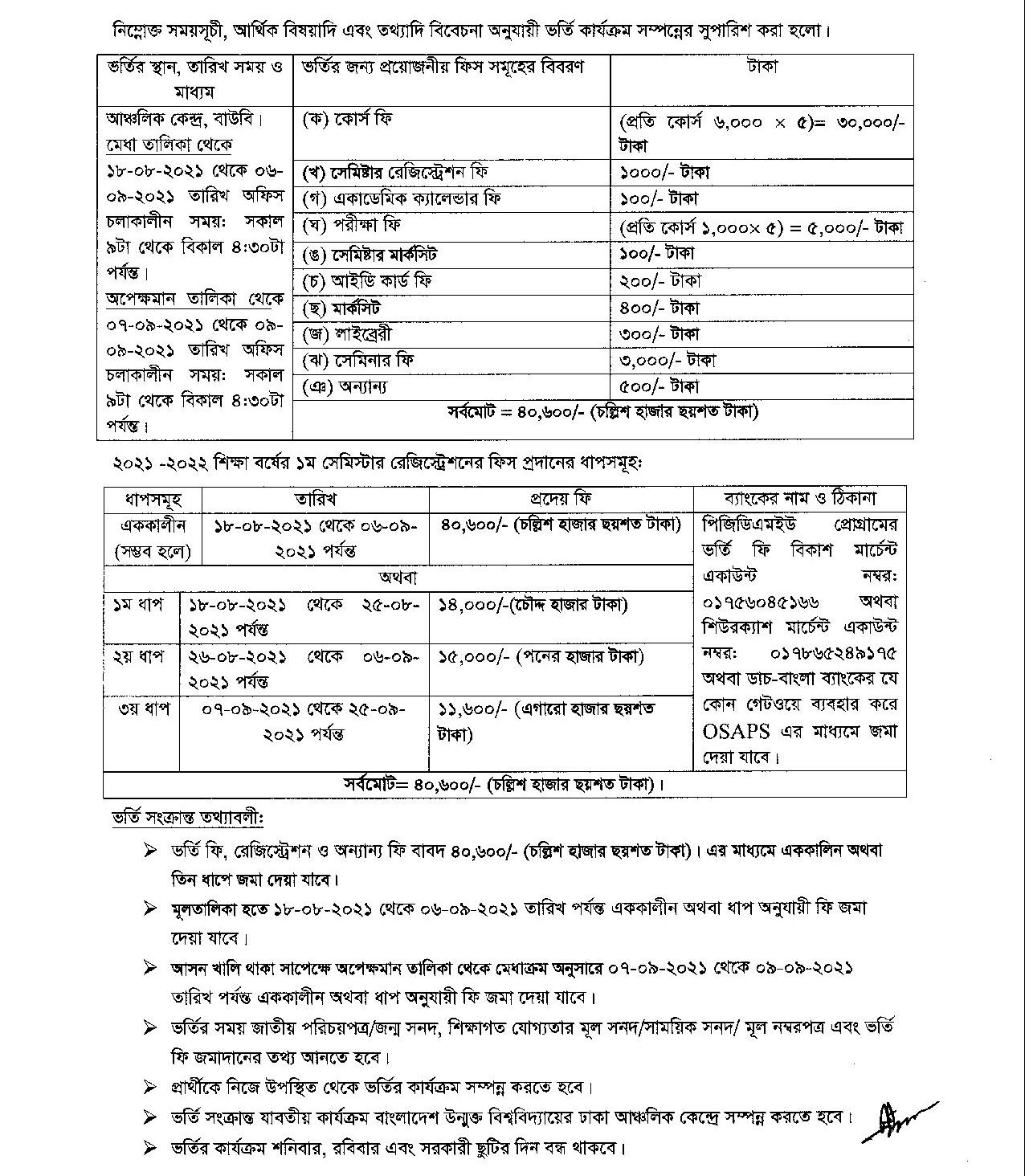 Minimum Requirements For Apply
The requirements for PGDMU admission are simple. An applicant must have an MBBS degree and be an expert in essential computer work.
MBBS degree holder
Expert in Computer
Candidate Selection
To select the candidates after considering the Oral examination and the candidate's educational qualification.
Study Center Of PGDMU
Central for Medical Ultrasound and Doppler (CMUD)
I have collected valuable information about the BOU's PGDMU admission circular 2021. I hope you will be benefited from this information. If you find any mistakes, let me know, I will try to solve them quickly.