BOU had published the BOU Master of Public Health (MPH) Program admission circular on 09/03/2021. After taking the admission test of the BOU Master of Public Health (MPH) Program 2021 at a certain time, BOU has published the admission-related circular on 30 August 2021 where it is called to admit the students already been selected on the admission test. So if you are a selected applicant for the program then this article is for you. Read the whole article and collect all the information you need.
BOU MPH Program Selected Applicants Admission Process
MPH is a master's level program and it has highly valuable. Recently the BOU has issued a notification asking the selected students to be admitted to their program. In this circular, the students are asked to accomplish their admission process after providing all the necessary documents, and fees. So if you want, then this circular is very important for you and here you will be able to get the timetable of admission, admission fees, and the documents you need.
The total admission fee is 18000 TK for the program and you can pay the fee in one installment or in two installments. You can pay the first installment from 31 August to 13 September and the second is from 1 October to 18 October.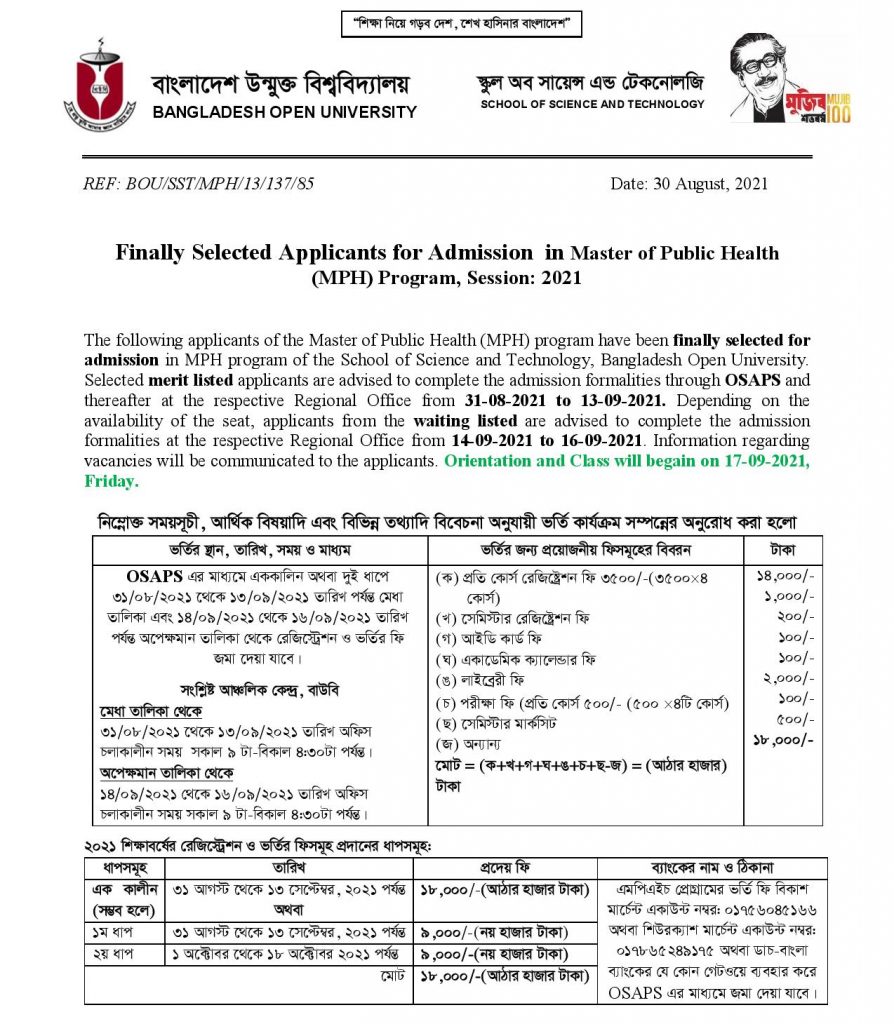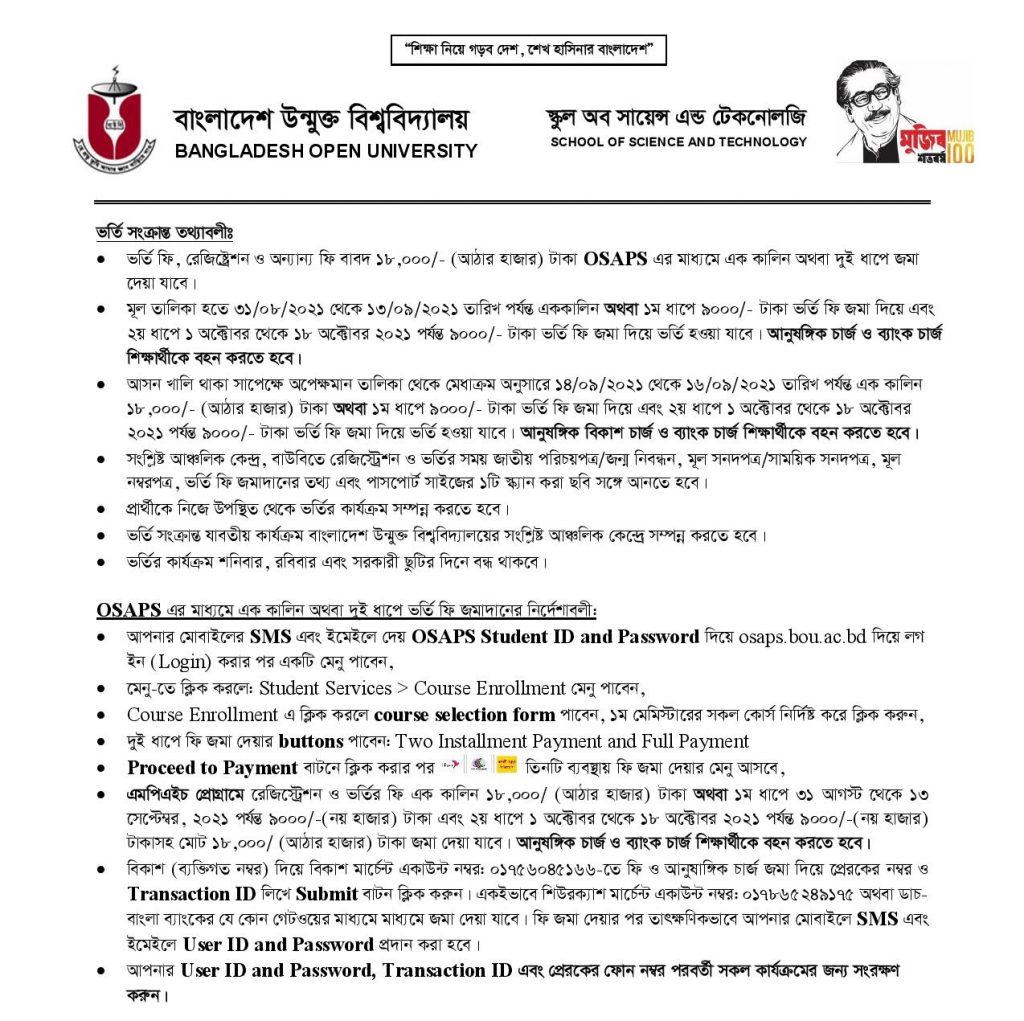 Master of Public Health (MPH) Program Viva-Voce Exam Date 2021
BOU has recently published a notice publishing about the selected applicants of the Master of Public Health (MPH) Program and also published the viva-voce exam date on their site. The viva-VOC exam will be held from 25/08/21 to 26/09/21. But for the Viva-Voce exam, you have to join via Zoom and for this, you need a link. You get the link, visit the BOU website www.bou.ad.bd. You have to join to test according to a schedule. To get the whole information to enter the following link and you will get the whole circular.
 Master of Public Health (MPH) Program
Finally Admitted Learners In MPH Program 2021
The list of finally admitted learners in the MPH program 2021 is now available here. Bangladesh Open University has already announced and revealed the list of the finally admitted learners on their website on 16/10/2021. In this article, I have uploaded information on all the admitted learners. If you are one of them then read through the following lists and find whether you are selected or not. For more visit www. bou.ac.bd.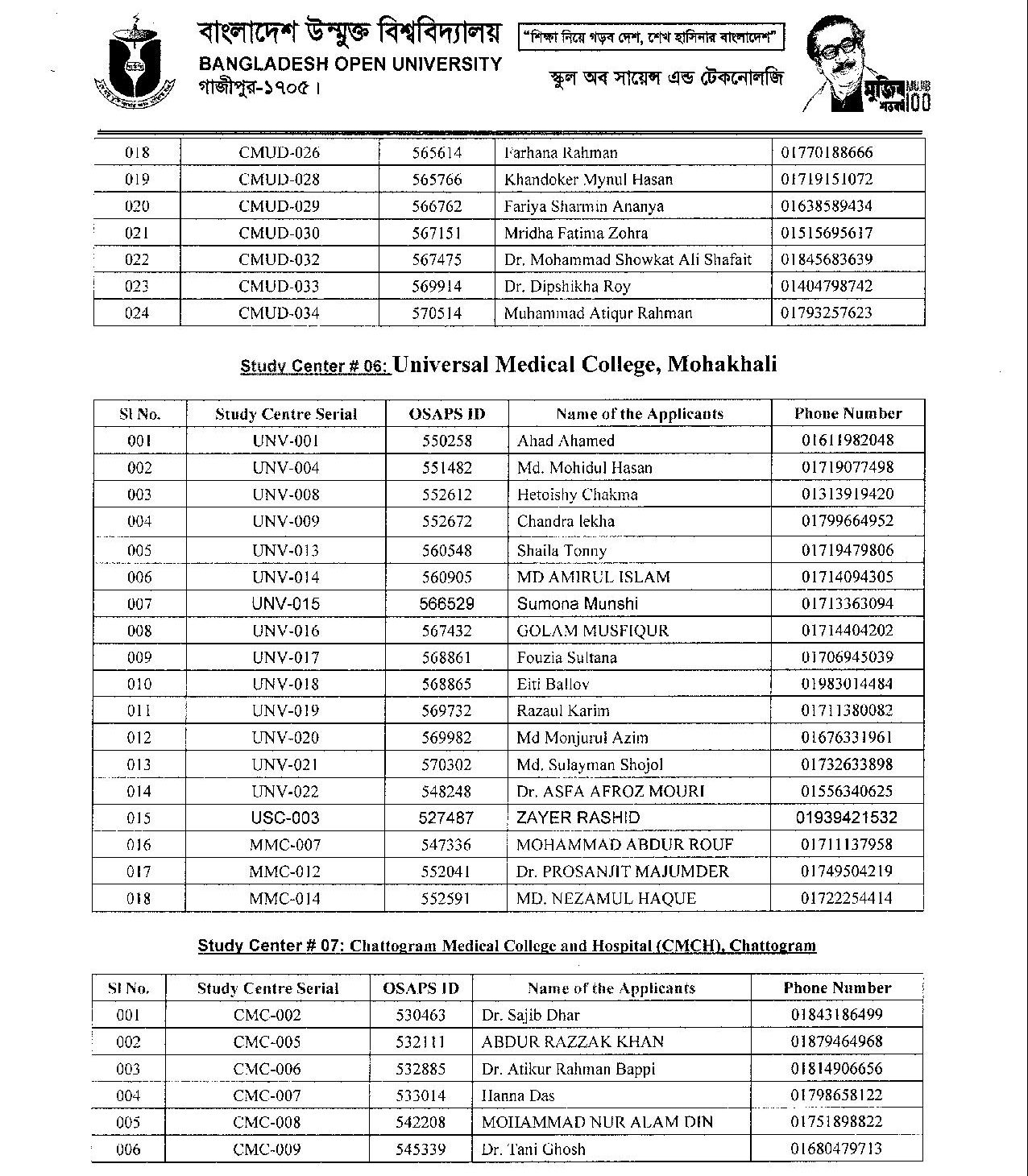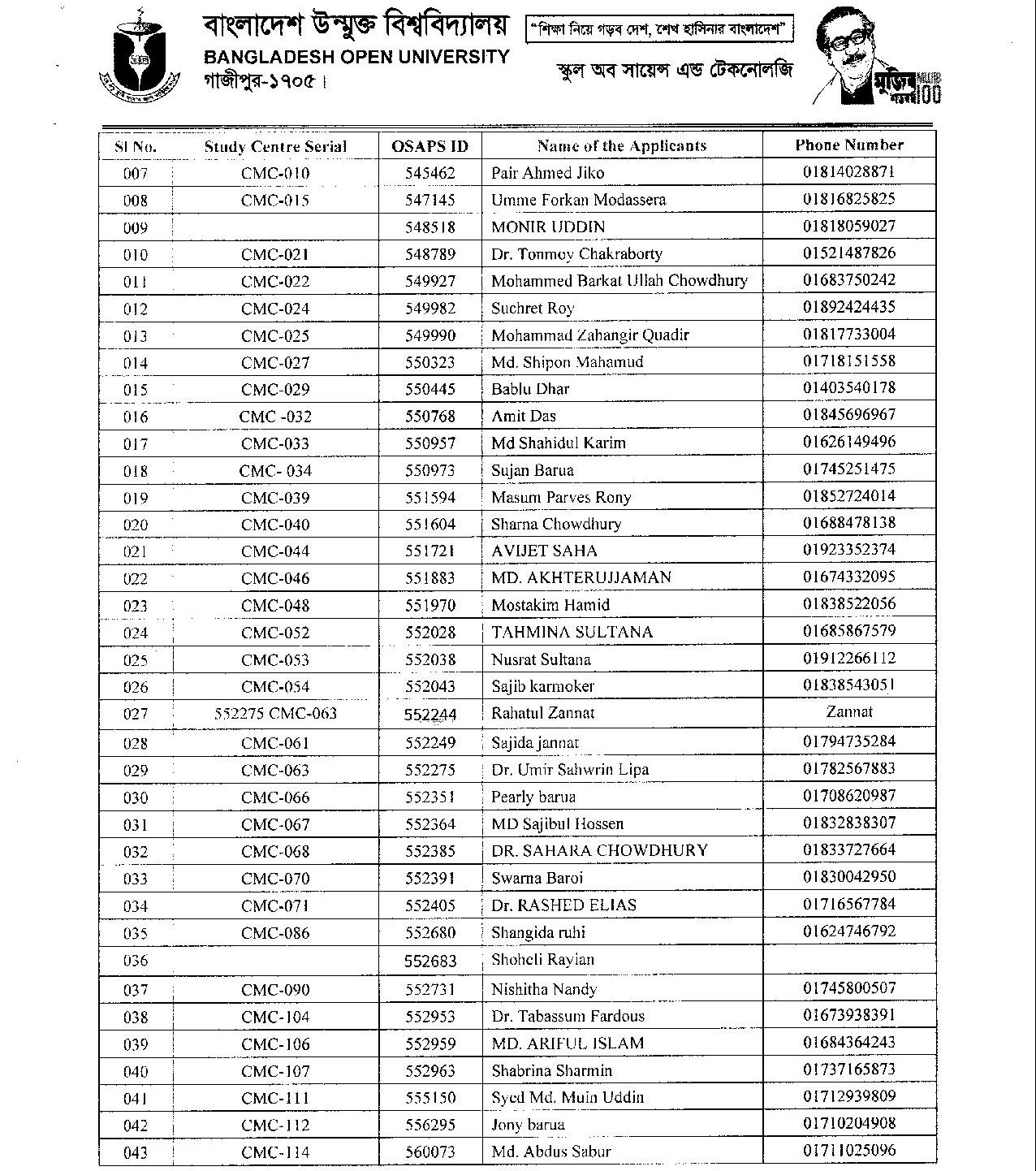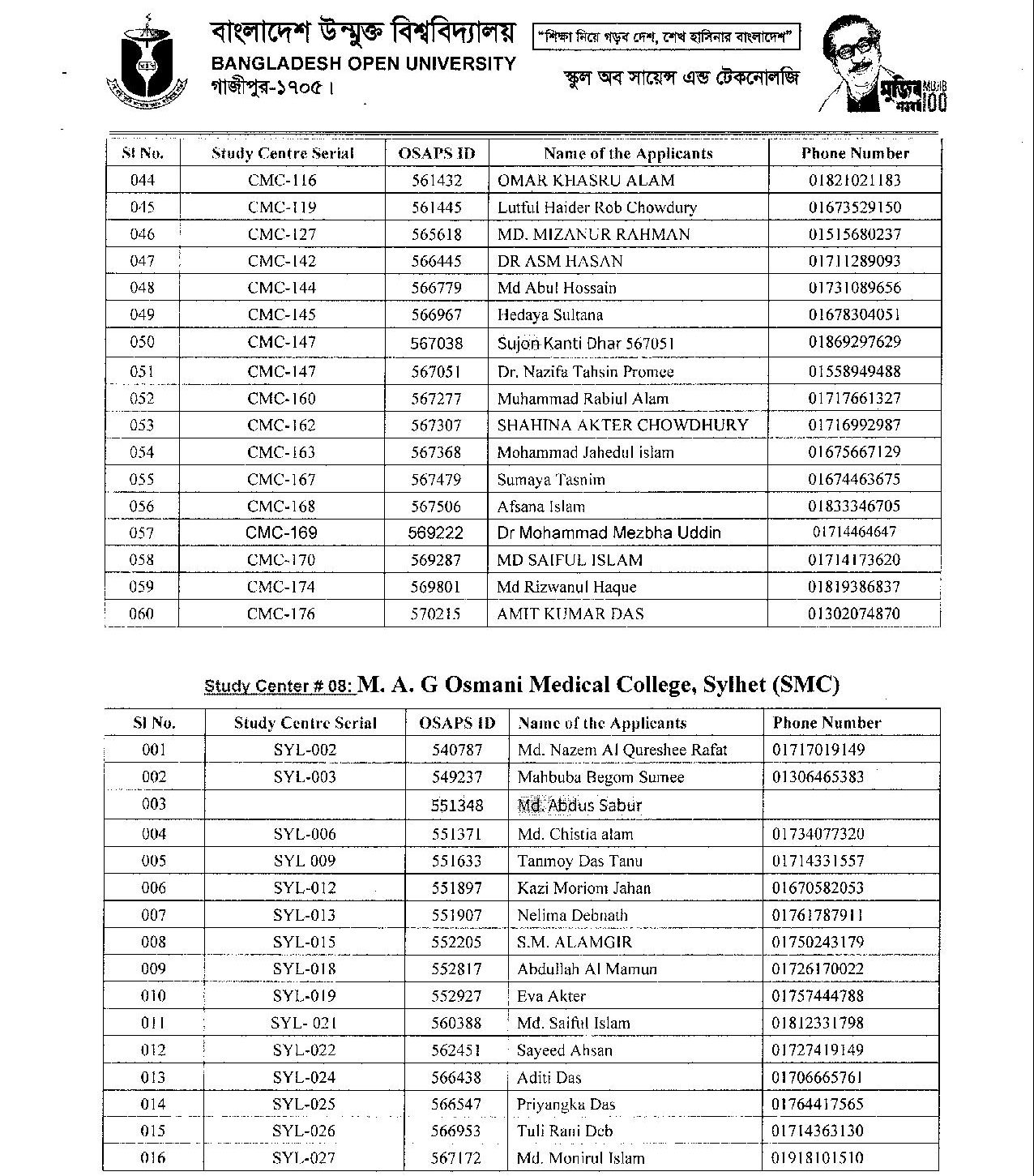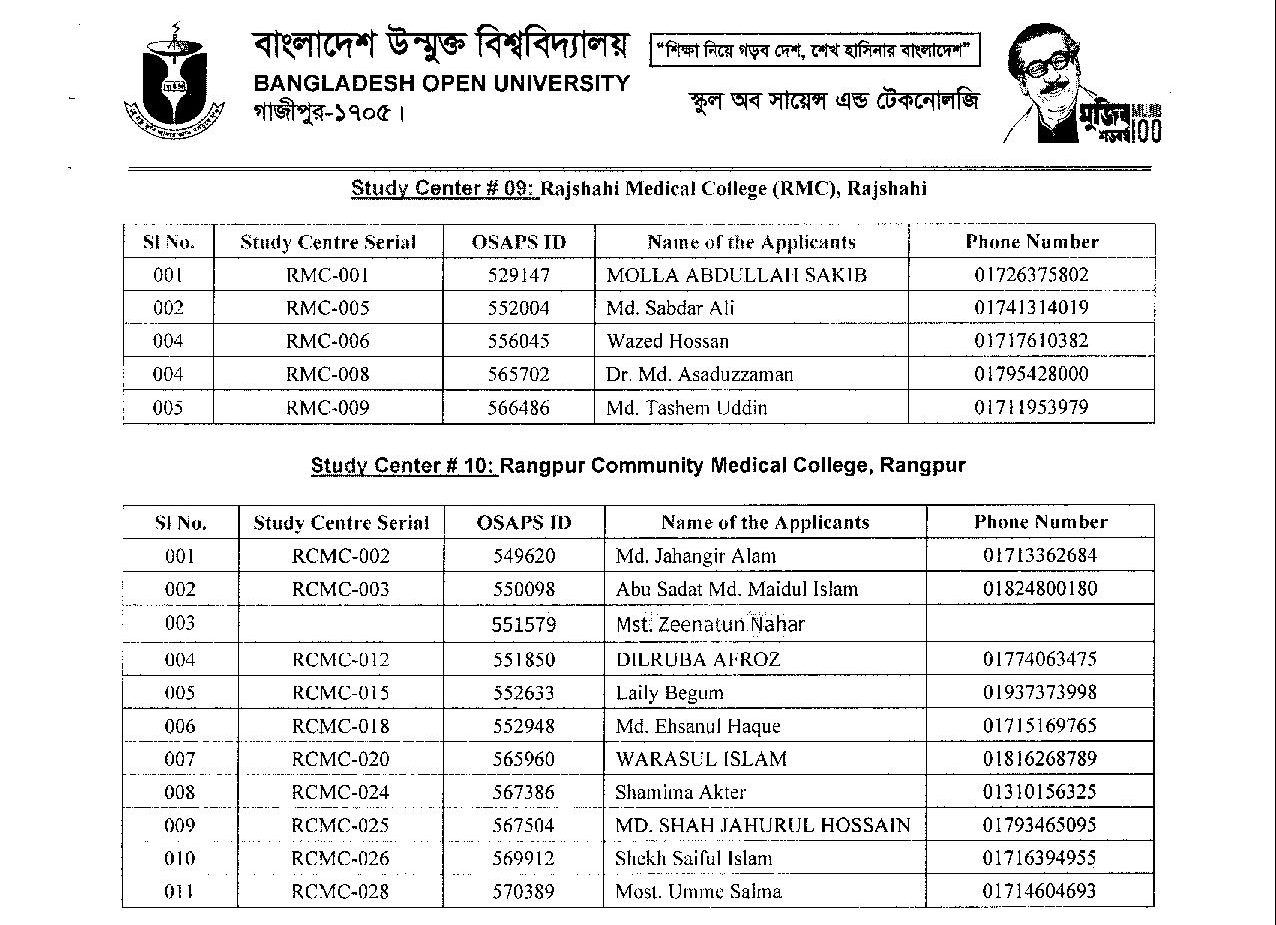 I hope all this information will be enough for you to understand the whole circular. To get any information on your program or any admission-related information, come to the site again. I wish you success.