BOU DCSA exam routine 2020-21 season is available here. Bangladesh Open University has been published an exam schedule for the Diploma in Computer Science and Application subject. Faculty of  School of Science and Technology offers 'Diploma in Computer Science and Application under Bangladesh Open University. You will get the exam schedule for the Diploma in Computer Science and Application subject from this article. Read it carefully.
This is the exam for the DSCA program 192 term and 2nd Semester. If you are one of the program candidates, then here you will get all your exam routine and other accessory essential information.
BOU DCSA Exam Routine 2021
Bangladesh Open University's authority has been published DCSA's s exam-2021 schedule on their official website. In fact, it is the exam schedule of 192 terms, 2nd semester. I have uploaded an image for your help. The exam is divided into two categories writing and practical. The writing exam will start on 26 November 2021 and will end on 17 December 2021. The practical Exam will hold on 31 December 2021 and 1st January 2021. Here is the image of the BOU DCSA exam routine. To get more information visit www.bou.ac.bd.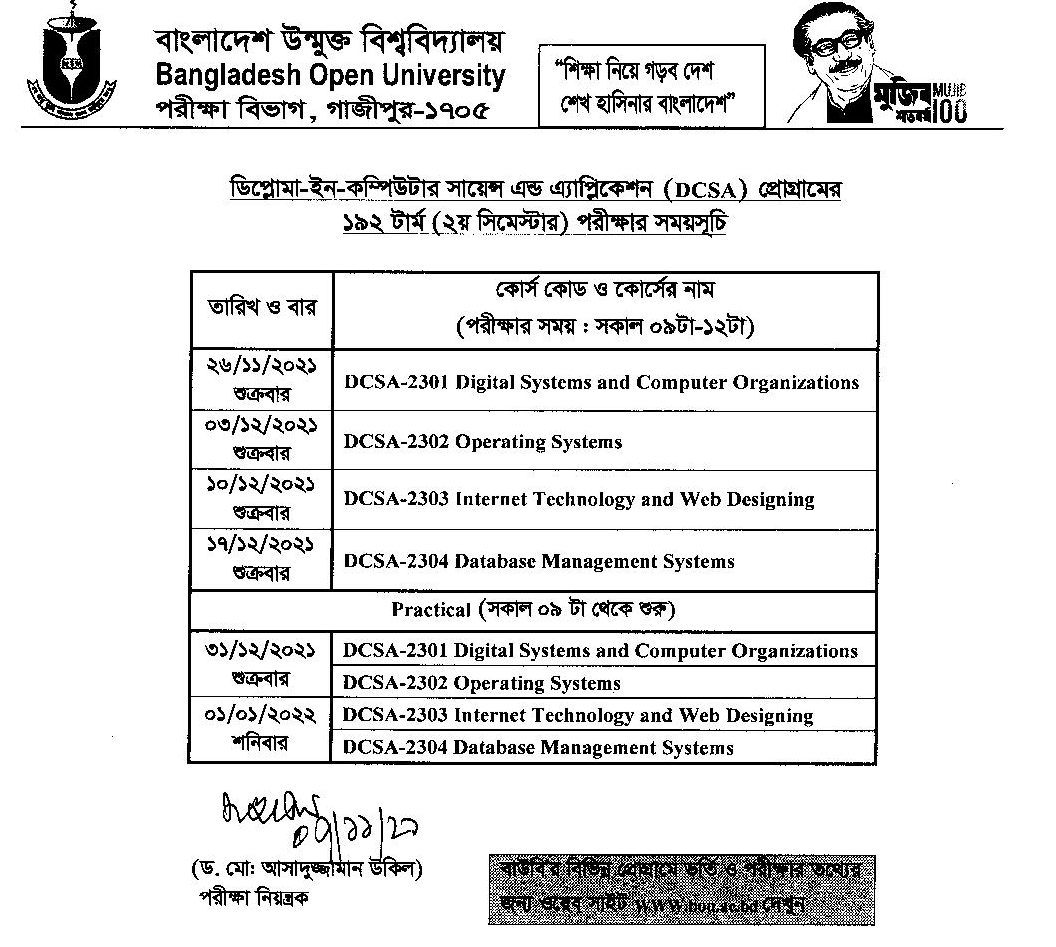 N.B: When BOU will publish the latest exam schedule on their website, we will upload it on our website.
DCSA Exam Routine PDF file
If the Image version is not enough for you and the image version of the routine will not show well. For this, we have provided the official PDF link of Bangladesh Open University.
To know more information about Bangladesh Open University's academic activities, Visit regularly our website and read the latest update of BOU's academic information. Thank you for visiting our website.