CLP & CPFP is one of the popular programs in the present situation, and so many students desire to take the degree. If you are thinking about the same, then there is good news for you. Presently there is an admission circular of CLP & CPFP have published on the BOU website. Once the notice appeared on their notice board, I have uploaded it to this site and make a great explanation for you to get a clear conception of the circular.
BOU CLP & CPFP Admission Circular Extended Date 2021
In the present century, the demons of CLP & CPFP programs have been rising rapidly. To tackle this situation, BOU has opened the program at their university and already published a circular asking for applications from the students who want to admit themselves to this program. Recently, BOU has extended the CLP & CPFP program admission date, and it will continue from 01/09/21 to 10/09/21.
BOU CLP & CPFP Online Applicatipon Process 2021
For the CLP & CPFP program under BOU, you have to apply online and how to apply online here is a detailed guideline for you. Here you will get an image where you will get all the information in detail. So focus on the following image and do as it is written there.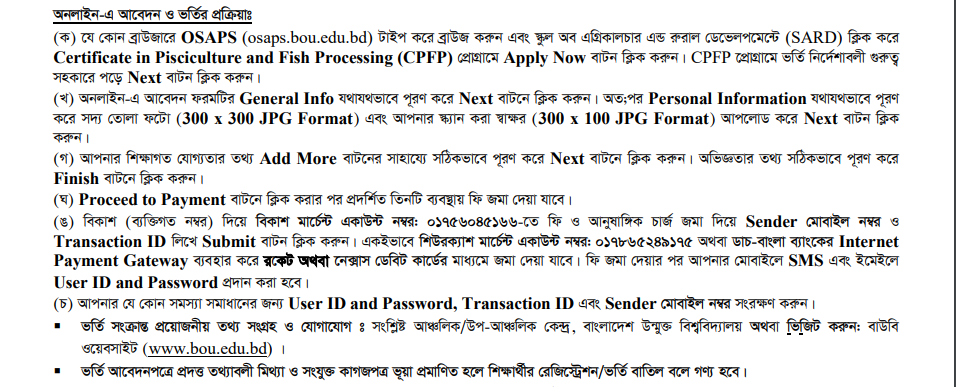 I hope this article will help you in many ways. On the site, you will get all your updated information. So come o the site for any updates.