Bachelor of Education (B.Ed) is the bachelor program about the education sector of Bangladesh Open University. The main objective of B.Ed is to develop the theoretical, conceptual, and practical knowledge, understanding, and skill of the target groups in pedagogy as well as in subject teaching conducting an efficient teacher education program. In this blog, I have written the whole process of getting the result of the Bachelor of Education (B.Ed) program.
BOU B.Ed Result Publish Date
Faculty of School of Education (SoE) operates this Bachelor of Education (B.Ed) program. Recently, Bangladesh Open University has been published its Bachelor of Education (B.Ed) program's result -2020. On 9 April 2019, Bangladesh Open University published the result of Bachelor of Education (B.Ed)'s 1st & 2nd semester( 2018 based).  Have a look below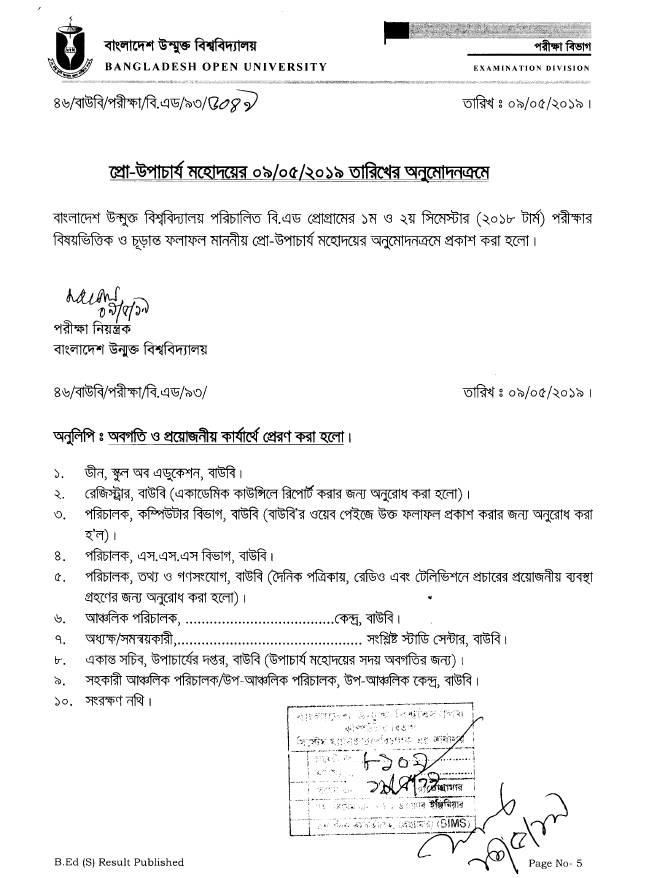 Check BOU B.Ed Result 2020 Online
From here you will also able to get your B.Ed result. To check your result, first, you have to go to the official website of BOU. You can also check your BOU's B.Ed result 2020 from the official website of Bangladesh Open University www.bou.edu.bd. Then type your examination name (like B.Ed/BBA/BSS/BBS) and also type your student ID number. If the information is valid then click on the view result button. I hope you will find your Result. For more clearly see the below image.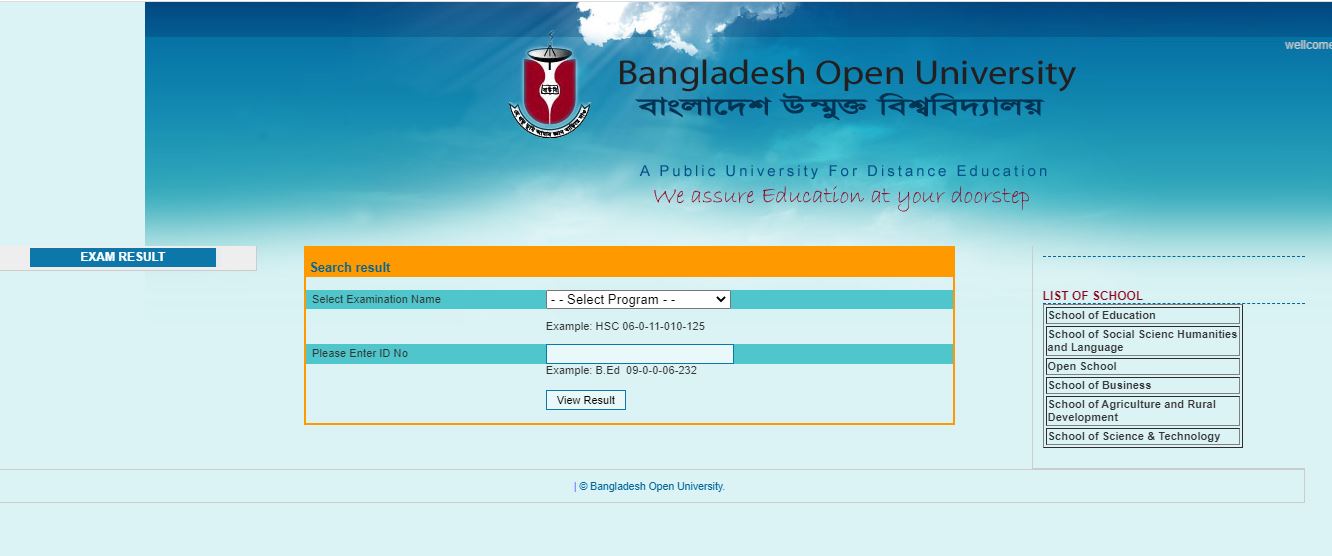 After clicking the 'View Result" button, you will see your result on the screen.
Check BOU B.Ed Result 2020 By SMS
The SMS result checking system is very easy. You have just completed some steps to find out your result. Below the method has been given. Have a look and follow the steps which are given below.
To get B.Ed/BSS/BBA/BBS, SSC Result by Mobile,
First, go to the mobile message option
Then type BOU<space> your student ID No.
After sending the message, You will receive a message with your result.
BOU B.Ed Result PDF File
I have also uploaded a PDF file for you. If you want to download it. You can it. See the below and download your desire PDF file. it is very to download.
Stay with us to know the latest news update of Bangladesh Open University. Thank you for visiting our website. If you are a student of Bangladesh Open University's student, this website is for you. To know more updates of BOU, stay connected with us. Don't forget to share our post on your social media account.