Bangladesh Open University has taken the initiative to suspend all the exams. They have informed the notice stating on their website on 23 February 2021. I have uploaded it on this website without any more delay for you as I see the notice. To get all the updated information at first from the page on the page, I will share the relevant information about the notice and the PDF file that will help you get a clear conception of the notice. So keep reading the following article carefully.
BOU All Exam Suspended Notice 2021
According to the preliminary and final, and published schedule of the ongoing classroom-based MA and MSS examinations of Bangladesh Open University, all the examinations, including 182 terms of the subsequent B.Sc program, BSc in Computer Science & Engineering program 182 terms (4th-year 2nd semester), 191 terms (4th-year 1st semester), MBA Program 182 term(2nd & 4th semester), Muster in Sustainable Agriculture and Rural Livelihood (MSARL)January- June 2020 (1st& 2nd Semester), MS in Entomology, January- June 2020 (2nd), MS in Anatomy January- June 2020 (2nd), MS in Aquaculture January- June 2020 (2nd), MS in Irrigation & Water Management January- June 2020 (2nd) examination have been postponed given the government decision. REmain information is given below.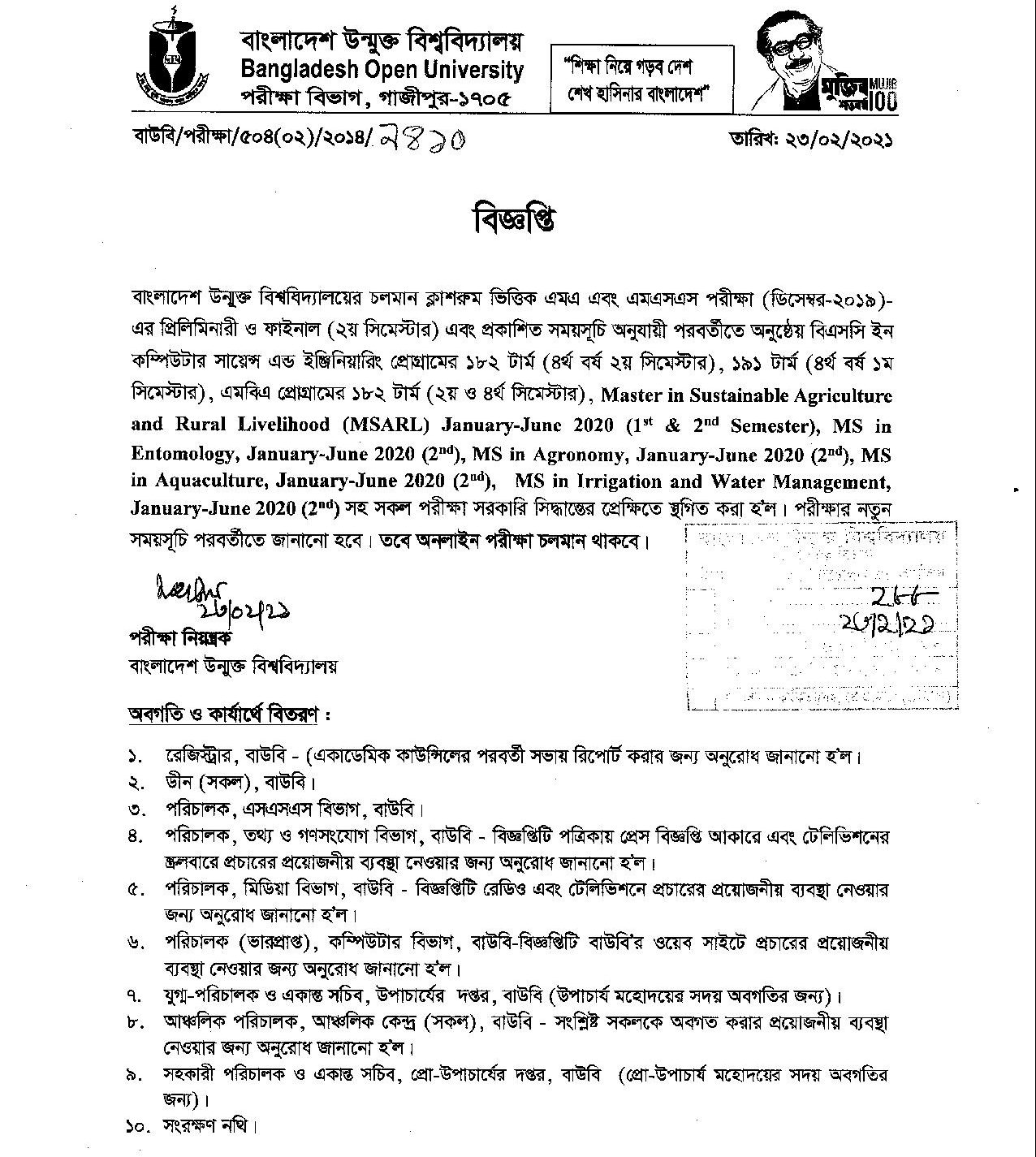 That's all about the notice. all the information in this article is updated, and I have tried to make it free from mistakes. If you get any mistakes, inform us immediately. To get more information about the topic, comment on the box below. Please stay connected with us for more updates.