BOU B.Ed exam routine has been published on the official website of BOU. BOU has published the circular on 10/02/2022 and the exam will be held at the due time given in the following circular.  If you are a student of the program, then pay your focus below and collect the information you need.
This circular is for the BED exam routine- 2020 term for the 1st semester (2019-20) and 2nd semester (2018-19). Here you will get detailed information on this circular. Just keep reading the article from top to bottom and note down all the information you need.
BOU B.Ed Exam Routine 2022
B.Ed Exam will start on 4/03/2022 (Friday) and the exam will continue up to 16/06/2022. There are two-semester exam routines here 1st and 2nd. Then first-semester exam will be held from 9:00 AM to 12:00 AM and the 2nd semester will be from 02:00 PM to 5:00 PM.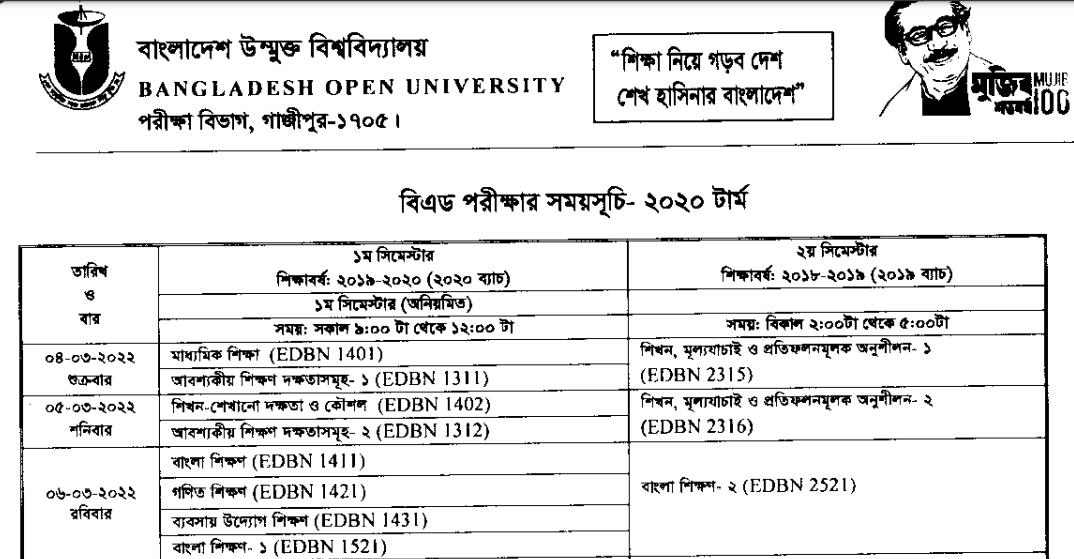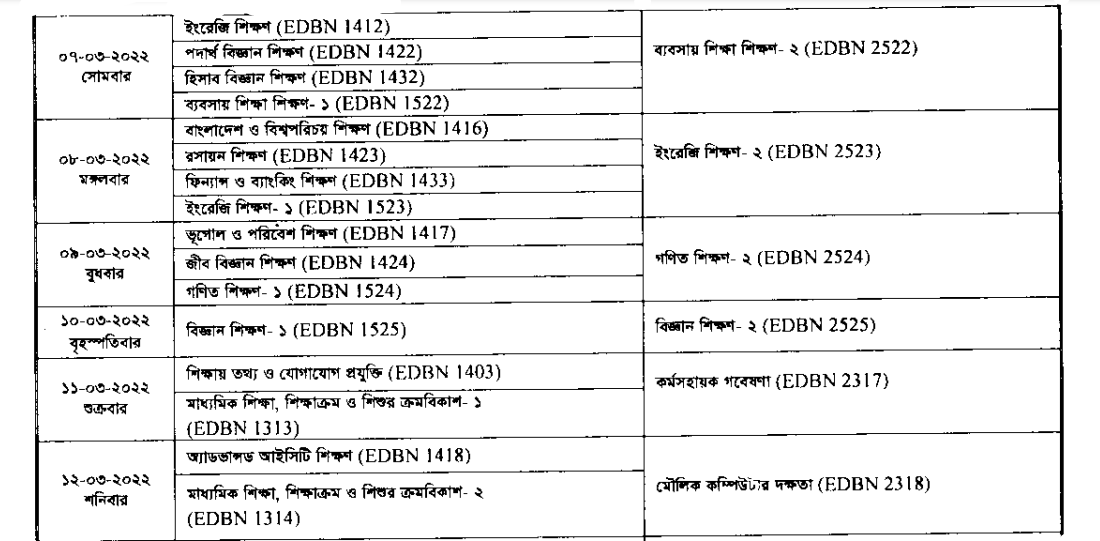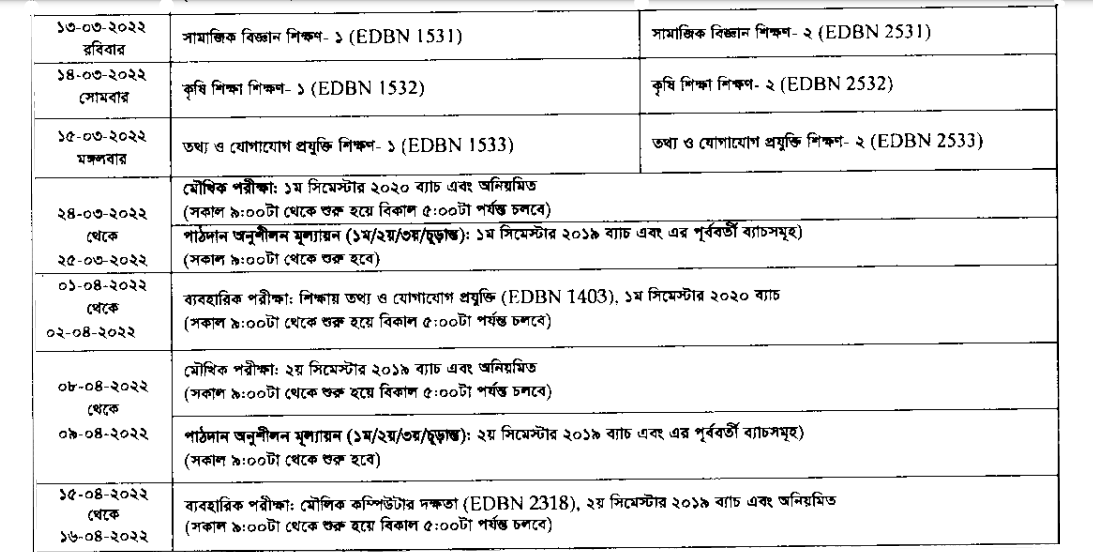 BOU B.Ed Exam Routine PDF
If the Image version is not enough for you and the image version of the routine will not show well. We have provided the official PDF link of Bangladesh Open University. If you need the PDF version, download it by clicking the link below.
 B.Ed Exam Routine 2021 PDF Download
For more information, visit Bangladesh Open University
Read Also: Bangladesh Open University SSC Result
This circular is not for the BOU Model Study Center. Take all your health protection and wear musk. Visit regularly our website (bou24.com) for further updates on Bangladesh Open University. Thank you.